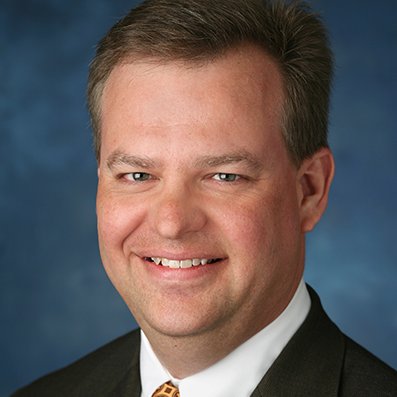 Tim Blackford
Legal Experience
Tim Blackford began his legal career at Gray Cary Ames and Frye in 1990, while attending the University of California San Diego.  Working as a records clerk for several years while in college exposed Tim to the nuts and bolts of civil law practice and many areas of law, including family law, immigration law, intellectual property, corporate law, and litigation.  Tim had a life-long passion to become a trial lawyer, and set out to pursue his career at the firm with the best trial lawyers in San Diego.
Tim attended law school at the University of Southern California, and returned each summer to Gray Cary.  In 1997, he was hired as an associate, and had his first, solo trial at the end of his first year of practicing law.  Tim amassed substantial trial and arbitration experience early in his career.  In 2005, he achieved partner in his first year of eligibility.
Tim developed expertise in a number of areas that allows him to provide first class legal services to small businesses, global corporations, and everything in between.  His experience includes civil trial practice in federal and state courts, with an emphasis in complex commercial matters, product liability, trade secrets, unfair business practices, domestic and international judgment enforcement procedures, contract claims and business torts.  Tim has also successfully resolved business and other disputes using a broad range of pre-litigation and alternative dispute resolution strategies. 
Bar And Community
Tim has been a member of the California State Bar and San Diego County Bar Association in good standing since 1997. He is admitted to practice in the state courts and federal courts in California, but has also handled numerous cases in other jurisdictions and abroad.
Tim is an active member in various professional organizations and is a leader in the community.  He was a founding member of the Wallace Inn of Court, and has been a member of both the Welsh Inn of Court and Todd Inn of Court.  For several years, he has been a member of the Association of Business Trial Lawyers, an organization comprised of members of the bench and bar which is focused on business litigation issues, and served as an Executive Committee Member on the Board of Directors. 
Tim's volunteer and community service has included active involvement in:
Lawyers' Committee for Civil Rights Under Law (Board Member)
Family Violence Appellate Project (Volunteer)
Parental Readiness and Empowerment Program (PREP) (Volunteer and Special Projects)
Legal Aid Society of San Diego (Volunteer)
Gently Hugged (Volunteer and Legal Counsel)

Personal
Tim resides in Rancho Bernardo, with his wife of over 20 years Jenny and two children Stephanie (8) and William (5).  His hobbies include movies, football, music, travel, and spending time with his family and friends.
Representative Matters
Retained by national telecommunications distributor to defend multiple contract claims in federal court.
Represented national product manufacturer in a six-week jury trial alleging claims for wrongful death, negligence and strict product liability.
Obtained a defense decision in a one-week bench trial on claim for breach of oral commissions agreement.
Obtained multimillion-dollar judgment in a two-month jury trial against a bank and several co-conspirators for violation of state securities laws. Following judgment, prevailed in a multi-week bench trial to obtain a fraudulent transfer judgment against individuals seeking to conceal the assets of the co-conspirators.
Defended individual partners and related entities in an alleged breach of partnership claim involving international export and distribution of wine
Represented local technology limited liability company and CEO in dispute involving claims for breach of fiduciary duty and judicial dissolution.
Represented consumer product manufacturer in health-related litigation involving claims of wrongful death, negligence, and strict products liability.
Represented international manufacturer of structural foam-molded parts to recover damages resulting from purchase of defective structural foam molding machine.
Retained by a leading commercial tenant representation company to defend claims of misappropriation of trade secret and unfair competition, which resulted in a walk-away settlement for the client
Defended manufacturer of consumer goods in consumer fraud class action arising from allegedly deceptive labelling.
Retained by a global insurance carrier for recovery of unpaid receivables from debt originating in Thailand.
Defended pharmaceutical company in connection with recalled prescription drug medication in multi-district litigation relating to personal injury claims.
Represented global product manufacturer for breach of loan agreement and related claims.
Representation of a large, San Diego based technology corporation in post-trial proceedings relating to difficult e-discovery issues
Representation of officers and directors of a company accused of breaching fiduciary duties and fraudulently transferring assets of a newly acquired entity
Representation of a national plumbing and glass services franchisor in several trade secret and unfair competition claims
Retained to develop e-discovery policies and document retention schedules by several public companies